What is the Food Bank?
The Glade Valley Food Bank is the largest program operated by GVCS. The Food Bank provides a variety of baked goods, meats, fresh produce and everyday staple items.    The Glade Valley Food Bank is located in the lower level of the Walkersville Town Hall, 21 West Frederick Street.
New clients are always welcome!  The Food Bank serves households and individuals from the greater Glade Valley area.    It is a curbside pickup service only.  Volunteers will assist you once you pull down the entrance to Town Hall. 
Donations
There is a drop off box for food donations located outside the rear side entrance to the Food Bank. The box is checked daily.
Please deposit only (non-perishable) food donations in the box.
Any non-food donations, such as clothing, blankets, coats, etc., should be dropped off at the GVCS Community Thrift Shop drop box located at the entrance to St. Paul's Lutheran Church Parish Hall parking lot located at 19 West Pennsylvania, Walkersville.
Monetary Donations
All monetary donations may be sent to:
GVCS, PO Box 655, Walkersville, MD 21793.
Location and Contact

The Glade Valley Food Bank is located at 21 West Frederick Street, Walkersville, MD 21793. Click here to open map.
Hours are: 
Mondays 6:30pm – 7:30pm
Thursdays 1:00pm – 3:00pm
Contact information:
Phone Number: (301) 845-4229
Email: [email protected]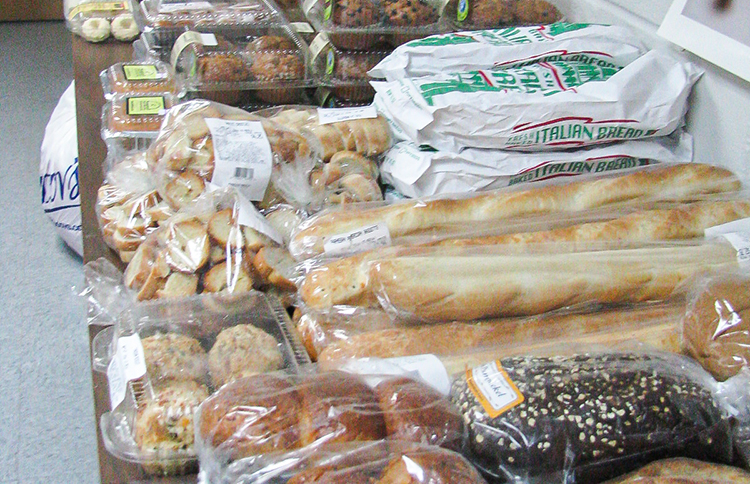 Volunteer or Donate
We are always looking for individuals to volunteer their time to one of our programs throughout the year. If you do not have the time to volunteer, you can always donate items like food, clothing or even money. Click the link below to see how you can help.
Contact Us
Please fill out the form if you have any questions or comments about our programs, volunteering or donations.
Please leave a valid email address and we will get back to you as soon as possible.